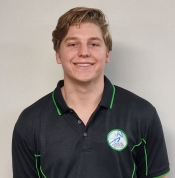 Anthony completed his university studies in 2017 and will join the Exercise Physiology Brisbane team while awaiting his accreditation. Anthony is passionate about exercise and movement being a lifelong component of a happy and healthy life. He enjoys working with various populations ranging from chronic disease management to performance athletes, and everything in between.
With a keen interest in the intricacies of human movement, Anthony finds great satisfaction in identifying the small, underlying imbalances or dysfunctions within a larger movement pattern, with the goal of improving efficiency, reducing pain, injury prevention and rehabilitation.
Anthony has a background in strength training, current experience as a CrossFit coach and is excited and motivated by the opportunity to expand his knowledge in other areas to meet patient needs.
Anthony's knowledge of movement, his attention to detail and passion for efficient movement will help you in achieving your goals and moving well, for life.