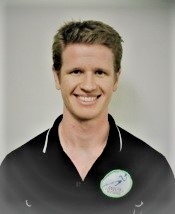 Ty Halpin graduated from the Queensland University of Technology in 2006 and immediately dove into the Exercise Physiology industry.
His extreme attention to detail and love for all things physical led him to specialise in chronic pain. Ty's aim is to utilise biomechanical adjustments and neuromuscular retraining to surprise patients with just how much they can achieve.
As a long-distance runner and ironman triathlete, Ty has trained many individuals to their personal event milestones, and uses the same drive and consistent commitment to deliver the best results for rehabilitation patients and elite athletes alike.
With knowledge in treating trigger-points and his experience as a Pilates instructor and educator, Ty has extensive skills to keep you injury-free and fully functioning.
Qualifications:
BaAppSci (HMS) (AEP ESSAM)
Certified Pilates Instructor